Only together we can be better and better
N.C.R. has recently celebrated its 30 birthday and with it, celebrated the wealth of experience 
which comes with being a mature yet innovative, 
family-owned company.
Now as the pre-eminent supplier of market leading equipment and consumables to the printing industry we 
continue to push the boundaries, developing new consumables, new products and applications 
while forging strategic partnerships with manufacturers across the globe to benefit our 
customers.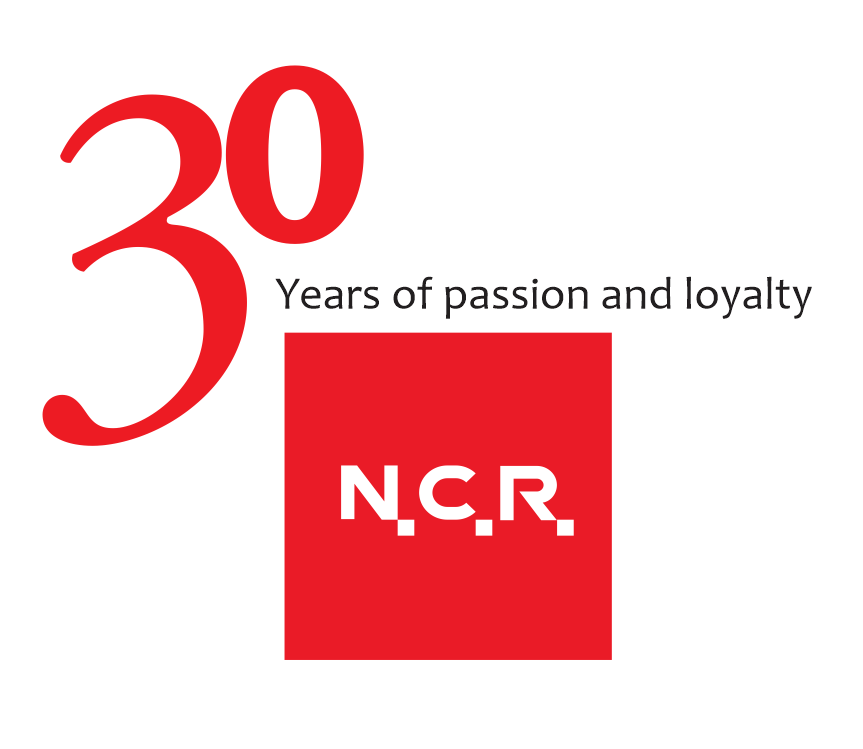 That is why N.C.R. is able to offer the widest range of digital printing, cutting and CNC routing, products available in southern Europe.
Our selection of digital and textile printing products means versatility over a diverse range of printable materials such as textiles, paper, glass, metal, plastics, wood and much more.
We are committed to developing new products and solutions with an emphasis on products 
that benefit our customers and the entire printing industry.
Our product portfolio offers a complete range of printing supplies, chemicals and equipment for 
a range of diversified applications. Additional services like colour management and round out 
our "one-stop-shop" approach to you as our valued customer.

With a commitment to providing the highest levels of customer service with offices located 
in Slovenia (Ljubljana) and Albania (Tirana), N.C.R.'s sales and service support network is 
dedicated to serve our customers efficiently and effectively. Our mission is to support you as 
our costumer on an everyday basis no matter the challenge.

We are also able to support your 
production in case of a malfunctioning machine and will NEVER leave you alone in the field letting 
you down.